• Mandi Welbes • marriage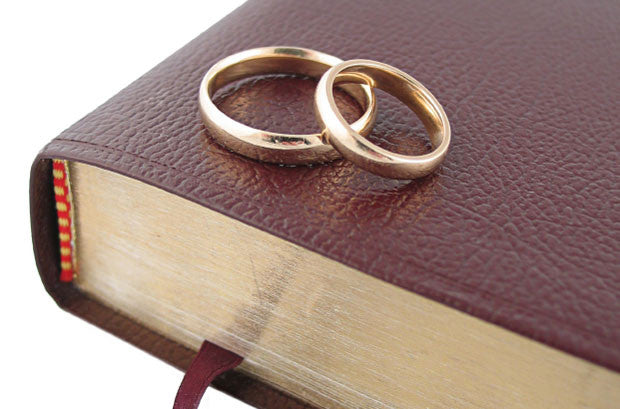 Sometimes it's easy to forget that Jesus was a real person who really lived and breathed here on Earth. Do you ever find yourself reading the Bible and plodding along thru the text without pausing to examine the context? Who spoke these words? The gospels (Matthew, Mark, Luke and John) give us the account of Jesus life here on Earth. That account includes the words that he spoke and the lessons that he gave. Throughout his ministry, Jesus spoke and taught on many different topics. The sanctity of marriage is one such topic. What did he have to say about marriage? As Matthew records in chapter...
---
• William Welbes • marriage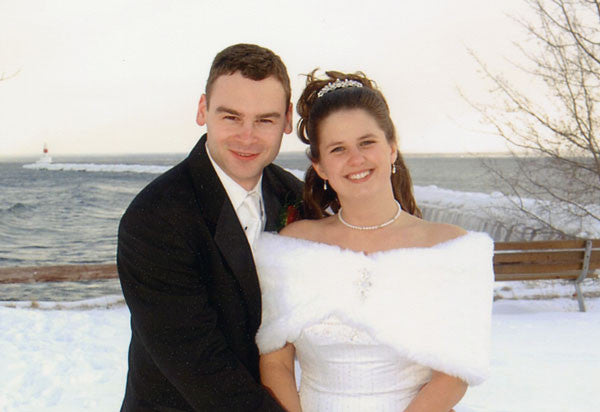 Eight years ago today, Mandi and I were married. We have witnessed God do so much in our lives in those eight years. A few short months into our marriage, Mandi and I founded God's Knot. We are blessed each day to see how God continues to use God's Knot in weddings and marriages around the country and throughout the world.  Our February wedding with snow and ice! Having an anniversary today, Mandi and I paused to look back at a few photos from our wedding. It brings smiles to our faces and warms our hearts to remember that special...
---
• Emily Norris • marriage • wedding
In an ideal world, boy meets girl, they fall in love, get married, and happily ever after is a given. Yet its important to remember real life doesn't follow that fairytale mold, and for far too many people their happily ever after never comes.  The Internet is full of disheartening statistics. You've probably heard most of them before. Half of all marriages in the US end in divorce. If you get married too young, or too quickly your marriage is doomed. If you didn't go to college or live together first, you might as well not even try…the list goes...
---
• Emily Norris • marriage
"House and riches are the inheritance of fathers: and a prudent wife is from the LORD." (King James Version) I was reading thru verses trying to find one, this one grabbed my attention. It is such a simple verse, easily overlooked, but I believe it speaks volumes to God's priorities for us. Throughout our day, we are bombarded with the message that more is always better: money, food, even relationships. It's easy to get swept up into that mindset. Let's be honest, God could take credit for everything in our lives, if he chose. He is the Master Planner, all...
---
• Emily Norris • love-languages
For many of us, servanthood comes easy. We find joy in cooking for others, raking leaves and hosting parties. We are the first one to volunteer, stay late to clean up, and take on nursery duty. For others of us, we haven't got a clue. Maybe we don't have the time or energy to serve others, not even our spouse. Acts of service is doing things you know your spouse would like you to do. You seek to please by serving, to express your love by doing things for your spouse. Examples of Acts of Service: Unloading the dishwasher Changing...